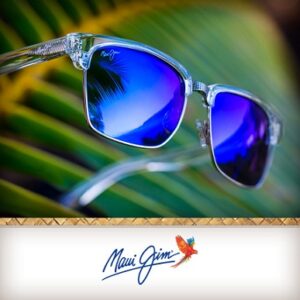 Polarized Sunglasses by Maui Jim®
See your world come alive in vibrant color, immaculate clarity and crisp detail with polarized sunglasses by Maui Jim®. Our patented PolarizedPlus2® technology wipes out harsh glare and enhances color washed out by the sun. Eliminating 100% of harmful UV rays, Maui Jim® polarized sunglass lenses reduce eye fatigue when it's bright and sunny and keep your vision clean and depth perception sharp even in the most demanding conditions.
From fashion-forward looks based on the hottest trends, to vintage classics with timeless appeal, find frames to suit every taste. Whether you're catching the sunset or catching the next wave, driving from the tee or driving on the open road, trust Maui Jim® polarized sunglasses for a superior look and performance worthy of your modern lifestyle. Our sunglasses won't change the world – they'll change the way you see it.